2017
In summer of 2017,  a crop research field test was conducted by Technological Educational Institute of Western Greece (TEIWG) and SOILSYS – Soil Testing Systems in a tomato farming location in Western Greece (Mirtia, Pyrgos).
The farm supplies tomatoes for canning and food industry processing. StandUp®  was applied on a basis of 50% of the conventional fertilization scheme, followed by farmers in the area. This led to a 2.3% increase in yield over conventional fertilization scheme. Compared to completely untreated crop, the yield of crop treated with combination of 50% of conventional fertilizer and StandUp® was 43,86% higher.  At the same time, the use of StandUp® with only half of the conventional fertilizer did not affect the levels of plant available nitrogen and phosphorus nutrients in the soil, compared to the conventional fertilization scheme. Fruit maturity and brix levels were similar in all tests.
2016
Field trials were conducted in Greece on two precision farms that supply canning tomatoes for a large multi-national company. Tomatoes are grown under drip irrigation. Purpose of trials was to focus on yield, lower input costs, Brix levels  and also on environmental benefits from reducing fertilizer by 50% and replacing with 10 liters/ha of StandUp®.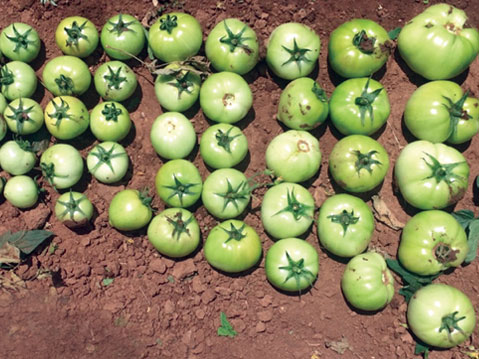 Trial reports are available on demand.